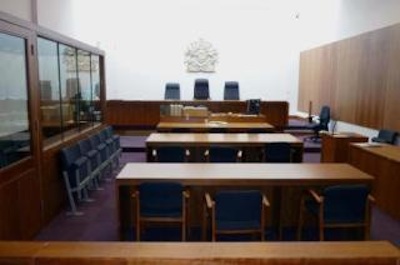 Inside Cambridge Magistrates' Court (
source
)
Public courts are a key and essential part of our justice system and simply having the doors open is not enough; it needs to be easy to find out when cases are to be heard, and easy for what happens in courts to be publicised in accordance with the law.
Court lists (showing who is to appear in court, and on what charges) and court registers (showing the sentences handed down) should be published online. Justice needs to be seen to be done, and wider society needs to be able to see what is being done in its name inside the courts.
The police, and public, ought be able to find out in detail what sentences were handed down by the courts in relation to specific crimes.
Currently our courts sit largely effectively in secret as it is all but impossible to find out when a case of interest is to be heard.
Further Views on Specific Topics:
A Police and Crime Commissioner will have a role encompassing the entire criminal justice system, including the court system. The Commissioner's role will be in the area of policy and strategy and they will need to be very careful not do anything which could interfere with specific cases.
Greater openness will lead to more informed debate about sentencing and assist in ensuring prospective criminals are aware of the consequences of engaging in criminal behaviour.
I think it is inevitable with more information becoming available online, not least through the press, that it will become easier to find our about someone's criminality in the past. I think our society's views on rehabilitation need to change, in order to tackle crime and reduce the number of criminals we need to accept people can reform and allow reformed criminals to lead full and productive lives.
Those who are innocent ought never be in a position where the system makes defending their innocence an irrational course of action. Those with a reasonable case in their defence should be allowed to make it without risking greater sentences for doing so.
The consequences of admitting to an offence on people's future lives and careers ought be made very clear.
See Also
Overview
I have published a summary of my views on what Cambridgeshire's Police and Crime Commissioner ought do.