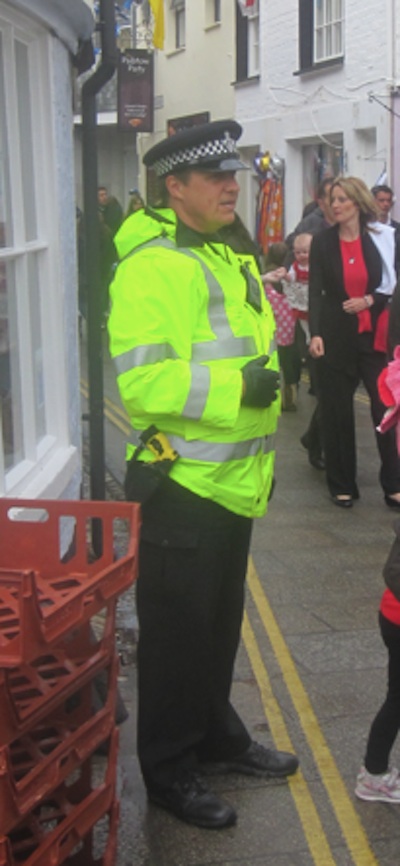 UK Police Officer armed with TASER
Policing by consent rather than policing by force is one of the defining elements of UK policing and something which must be retained and protected.
A good relationship between the police and the public is essential as without it the country would be impossible to police. I am very happy that I live in a society which can be effectively policed by what is often an astonishingly thin blue line. In Cambridgeshire there are about eight hundred thousand people policed by just a thousand or so officers.
I think the police need to be open and communicative in order to retain public confidence. It needs to be easy to find out what the police are doing and to for those seeking reassurance that local policing is effective to be able to find it.
One of the key reasons I oppose arming all front line police in the UK with TASER weapons is that I think this will change the way the police are perceived by the public, it will create a greater barrier between the police and public.
Trust is easily lost; encounters with the police in the UK for most people are very rare so each one is of critical importance. Police officers need to take care not to put themselves at odds with the law abiding majority of the population.
Police officers must not mislead people about the extent of their powers; and lying by police officers should be regulated so it only happens in appropriate circumstances and when significant with authorisation.
See Also
Further Views on Specific Topics:
Overview
I have published a summary of my views on what Cambridgeshire's Police and Crime Commissioner ought do.