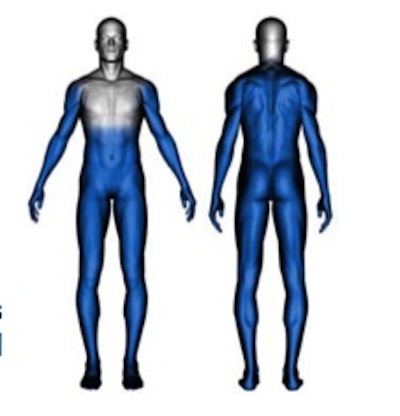 A couple of days ago Cambridge MP Julian Huppert forwarded me a press release from the Home Affairs Select committee alerting me to a one-off evidence session on the use of tasers by UK police forces to be held on Tuesday the 7th of December 2010.
The committee is to hear from:
Kevin Coles, Managing Director, Pro-Tect Systems. (Pro-Tect Systems is the UK distributor for TASER International Products).
Assistant Chief Constable Simon Chesterman, Association of Chief Police Officers' "lead" on police use of firearms.
Assistant Chief Constable Andy Adams, Kent Police.
Home Office Scientific Development Branch and Home Office officials.
The select committee have stated:
The session will concentrate on use of Tasers by trained officers, the procurement of Tasers by UK police forces and the methodology of testing tasers in order to declare them approved for use by UK police forces.
I wrote a letter to my then MP David Howarth in September 2007 explaining that my key problem with the UK's methodology for assessing TASER safety was an over emphasis on animal testing, computer simulations, and tests on healthy volunteers rather than reviews of real life experience of the use of TASER in law enforcement internationally. That remains my view as it is only the real life law-enforcement usage which incorporates factors such as the influence of drugs, effects of extreme stress, and the realities of injuries which occur during arrests.
Government Policy on TASER Use
While not one for their witnesses; I would have thought a key preliminary question for the committee is: "What is the current government's policy on TASER use?". I was disappointed to see no mention of TASERs in the coalition agreement. The new government has not yet reversed Ex. Home Secretary Jacqui Smith's November 2008 statement announcing funding for 10,000 Tasers; the Government was reported as stating this would extend TASER user to all front line officers. 7,000 new TASERs for non-firearms officers were issued to police forces. Not all these weapons have been used though, Cambridgeshire's allocation were stored for a couple of years before the force announced they were no longer planning to issue the weapons to non-firearms officers.
The previous Labour government's plans have been frustrated by at least one other Police Authority: the day after the Home Secretary's announcement the Metropolitan Police Authority stated they had decided not to extend TASER use to all front line response officers in London on the grounds that they may cause fear and damage public confidence. I think TASER deployment to front-line non-firearms officers is an area where public perception needs to be taken into account; I think there is a potential to create a much larger barrier between the police and public if more of our police are armed with these weapons.
Perhaps a member of the committee will ask how many forces like the Metropolitan Police and Cambridgeshire are not issuing the weapons to non-firearms officers (though as its asking for statistics that may well be better suited to a written question).
Manufacturer Advises Against TASERing in the Chest
On the 12th of October 2009 Taser International, which makes the TASER weapons used by the UK Police, issued a training bulletin advising "avoiding chest shots" and stating "back shots remain the preferred area when practical". The company advised that this advice be disseminated to all officers trained to use the weapons.
Key questions which I would like to see asked at the select committee include: Was this advice disseminated to all UK Police Officers trained to used TASER weapons? Were all police authority members alerted to this new advice? Was the ACPO Guidance on the Operational Use of TASER updated in light of the advice from the manufacturer to avoid the chest area?
As far as I am aware the answer to all these questions is no.
TASER International appear to have removed Training Bulletin 15 from their website though there is a document on their site which refers to it and describes its content. I have made a copy of the Training Bulletin available via my website.
The ACPO policies and guidance on TASERs are not available from the main ACPO website, but are listed on the ACPO Working Group on Armed Policing's website. According to that site neither the ACPO Policy and Operational Use of Taser by Authorised Firearms Officers or the ACPO Policy and Operational Use of Taser by Specially Trained Units have been updated since December 2008.
The guidance published in 2008 states: "Taser should not be aimed so as to strike the head or neck of a subject unless this is wholly unavoidable"; the chest is not included as one of the areas to be avoided.
Further Questions I Would Like to See Addressed
Is the use of the term "Specially Trained Units" to describe non-firearms officers issued with TASER weapons (intentionally) misleading? I think the term suggests something more akin to a specialist firearms team than an individual front-line officer who has received a couple of hours training. "Special Trained Units" is the term used by the Police and the previous Government to describe normal frontline police officers who have been issued with TASER weapons; it has been parroted by the media.
Why has the *ACPO* report into the trial involving issuing TASERs to non-firearms police officers not been released to the public? (See the responses to my requests for the document)
Ought TASER deployment to non-firearms officers be considered an operational matter for Chief Constables, or a strategic matter for Police Authorities, or soon, Elected Police Commissioners?
Given the Home Office Scientific Development Branch's evaluation of the "TASER Cam" system which can record video of instances of TASER use concluded: "whilst not providing the best quality images, the system does appear to provide images of a usable quality for its intended purpose", why is this system not yet in routine use in the UK? (HOSDB report on TASER CAM)
A according to TASER international's webpage on the weapon the TASER XREP (Shotgun cartridge TASER) "autonomously generates Neuro Muscular Incapacitation for 20 continuous seconds". This is notably different from the standard UK police TASER which only delivers a current when the trigger is depressed, allowing the officer to stop once compliance is gained. Does this not put the shotgun weapon into a very different class of cruelty and danger than the standard TASER?
Ex Home Office Minister Vernon Coaker has given an assurance that TASERs will not be used for crowd control in public order situations; it might be useful to re-affirm that remains the position in the UK.
My View
I fully support firearms police having access to TASER as an option. I think that every policeman who is armed with a gun ought to also have a TASER available so that the less lethal option can be used if it is appropriate for the situation.
Future Parliamentary Business
It is notoriously difficult to find out what is going on in Parliament more than a few days ahead of it actually happening. I think that if more notice was given of matters which MPs were about to debate then more people would be able to lobby their MPs in a timely and relevant manner. It is fantastic that Mr Huppert has alerted me to this session, so I've been able to write to him in advance of it.