The zebra crossing on Chesterton Road between Carlyle Road and the Jesus Lock footbridge has been an accident blackspot, however following the installation of fantastic quality floodlighting and orange LED halos around the belisha beacons (Zebrite Belisha Beacons ) the number of incidents appears to have been falling. From what I can glean from the County Council's website there have been only four recorded accidents causing injuries in 2006 – 2008 (1), compared with seventeen in 2004-6 (2). The improvements were made in mid-2007.
Despite the fact that properly lighting the crossing clearly reduces injuries Cambridgeshire County Council appear unable to keep the floodlights, belisha beacons, and adjacent streetlights working. I have reported various combinations of lights in the immediate area of the crossing being either out or flickering many times in the last six months or so. I have typically made the reports by phone to the answerphone service on 0800 253529 as I pass through the area in the dark. The problems I reported have not yet been fixed.
Currently the problems, in order of severity, are:
One of the main floodlights is intermittently flickering between on and almost off.
The streetlight on the river side of the crossing, towards Castle Street, is out
The orange centre of the belisha beacon on the Carlyle Road side, towards Castle Street, is out
To illustrate the what needs fixing I have taken two photographs this evening:
Crossing With Two Floodlights
Photograph showing both floodlights at normal intensity: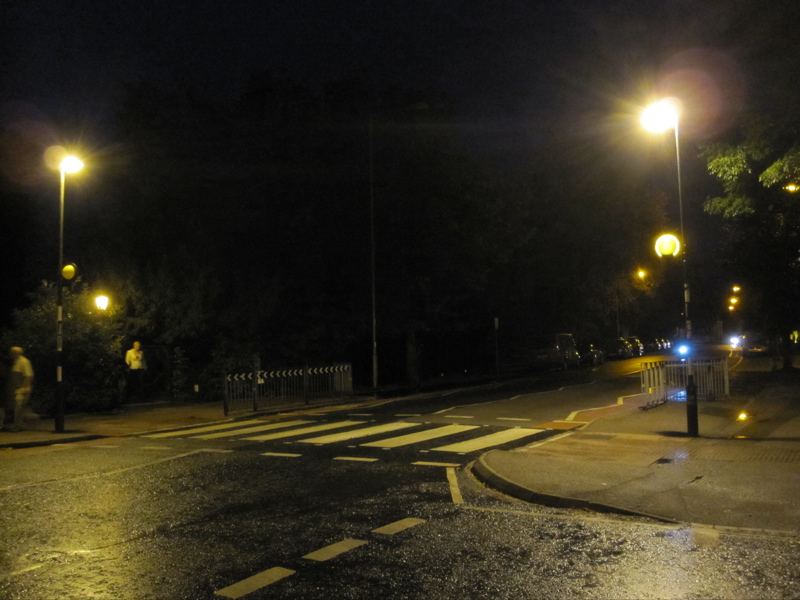 Even in the above photo, a streetlight to the left of the photograph is out (the bottom of the pole can be seen).
Crossing With Only One Floodlight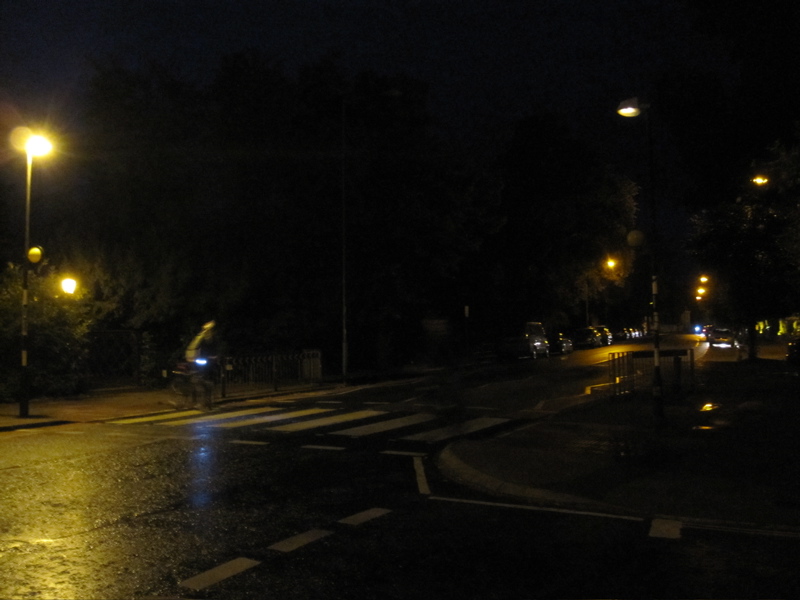 Anyone on the pavement on the dark side of the crossing would be much harder for car drivers to spot under the lighting conditions shown in the second photo, compared to under the conditions shown in the first.
I have reported this problem using the FixMyStreet website.
See Also