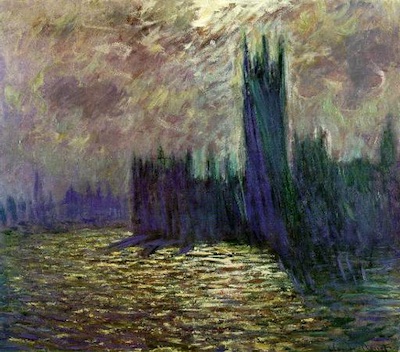 This week I have been looking at how Cambridge's MP Julian Huppert has been voting since the city's residents sent him to Parliament earlier this year.
Interesting Votes
I have written previously about the vote on the 8th of June 2010 where Julian Huppert abstained from voting on if the consideration of Trident and any potential replacement nuclear deterrent ought be included in the Strategic Defence and Security Review.
Another interesting vote was on the 14th of July 2010 when Julian Huppert voted not to keep the maximum period of detention of terrorist suspects at 28 days. Mr Huppert and those voting with him lost the vote, but had they won the maximum period for detention without trial of terrorist suspects would have reduced to 14 days. In this case Julian Huppert found himself voting against all but three of his Liberal Democrat party colleagues, so it is likely he rebelled against his party (and perhaps the Coalition Government's) whip to make this principled stand. Mr Huppert is a member of the National Council of Human Rights organisation Liberty, who oppose detention without charge, so that may have influenced his decision. I think that Julian Huppert voted the right way on here; I think terrorist suspects should be dealt with in the same way as other suspected criminals and I am very concerned about the potential for abuse of so-called anti-terror legislation. I think Mr Huppert's vote reflected the Liberal nature of the constituency he represents. I am astounded by the fact that the majority of Liberal Democrats, 44 of them, voted with the coalition government and against Mr Huppert. In this case Mr Huppert put his principles before his party and before propping up the coalition – something I would like to see him do more often – this was the only vote so far in which Mr Huppert appears to have rebelled. (Further details of the vote via PublicWhip)
Another vote which might surprise readers given the campaigning the Liberal Democrats were doing before the election, and their long-standing commitment to progressive taxation, came when on the 13th of July 2010 Cambridge MP Julian Huppert voted in favour of an increase in Value Added Tax from 17.5% to 20% from the 4th of January 2011. (Further details via PublicWhip)
Julian Huppert's Full Record To-Date
The below list is sorted by turnout (accounting for party abstentions), so if turning up to vote is an indication of how important a matter is seen to MPs it is in order of importance, with the most important first:
Why I Have Done This
Democracy relies on us holding those we choose to represent us to account; and to do that we need to be able to keep track of what they are doing.
The mySociety website TheyWorkForYou has a page for each MP on which it displays policy positions the MP has taken when voting in Parliament. These summaries are just a few words long and make it easy, at a glance, to find out how an MP has been voting in Parliament. There is a lot of work which goes into taking the information which comes out of Parliament in Hansard and distilling it down to those simple statements.
As part of doing my bit to try and keep those statements accurate and up-to-date I have been helping describe each of the votes in Parliament on the website PublicWhip (As of today, I have described all the divisions in the current Parliament). The preferred style on that site is to describe each vote in terms of what the majority of MPs voted for. I realised that by summarising each vote from the perspective of "the majority of MPs" I could, in cases where an individual MP had voted with the majority, switch the words "the majority of MPs" with the MPs name. In cases where an individual had voted the other way, or were absent I could also programatically adjust the language in an appropriate and readable manner. Therefore as well as describing Julian Huppert's activity, I have been able to produce a summary of the voting record in the Parliament for every MP (Those in the south of Cambridge might be interested in Andew Lansley's Record).
If I, or others, keep describing the divisions on PublicWhip my page on Julian Huppert's Voting Record in Current Parliament, and those for all the other MPs, will stay up-to-date.
While I like being comprehensive and have splurged a lot of information onto one page, one could imagine using these short snippets on Twitter or Facebook, and one could just display the either the most important or the most recent handful on a webpage tracking an MP's activity.
Work on grouping the divisions into policies, using the process described here, is underway. That is the next step towards providing robust data on the PublicWhip website which can be used to back up the succinct policy positions displayed on TheyWorkForYou.
While this is how the policy positions are built up, it is possible for those reading them, if they want more details, to reverse the process and drill down, through the policies and division descriptions on PublicWhip back to Parliament's official record, Hansard, and the relevant amendment sheets, draft bills and order papers to obtain as much information as desired on how a particular MP has been voting on a subject.
Anyone who would like to help improve the information is welcome to do just what I've done and jump in and help out on the PublicWhip site where policies and division descriptions can be edited by anyone.