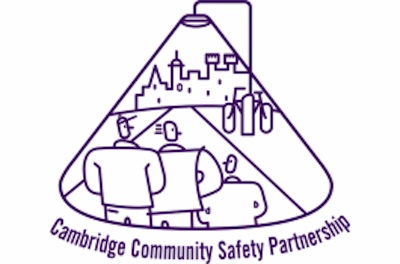 I observed Cambridge Community Safety Partnership meeting on the 23rd of July 2013.
I have written dedicated articles on three aspects of the meeting:
Other notable points include:
The meeting was told that Police and Crime Commissioner Graham Bright had held his first "Star Chamber", his mechanism for scrutinising how the partnership is spending money which he is responsible for. Cllr Bick, accompanied by his city council officers Bisset and Kilkelly appeared in front of the commissioner and his deputy for the secret, private, event. The meeting was told that the Police and Crime Commissioner Graham Bright "Didn't ask a lot of questions", but is conclusion was that he said he was "satisfied Cambridge Community Safety Partnership" is effective. This effectively gives Police and Crime Commissioner Graham Bright's approval to the CSP's activities including Beach Holidays for Cambridge's Arsonists and spending money with Hyline Security eg. on Taxi Marshalls without making clear their General Manager chairs Cambridge Business against crime, which is a member of the partnership. The paper for this item has not been included in the published materials, when I requested a copy after the meeting I was told it was not formally a meeting paper, but a briefing note, and consideration would be given to publishing it.
The partnership heard that a decision had been taken between meetings not to record those partnership members who are unrepresented at meetings, and who have not sent apologies.
The meeting papers show the magistrates, who've not been turning up to meetings for years, are questioning the value of actively participating in the partnership. I'm not sure if that should be read as a positive, as if they're actually considering turning up. My view is without their input, or any input from professional judiciary into public policy making, there is quite a major unrepresented element of the crime and justice sector.
p69 of the meeting papers notes a meeting was held in Kings Hedges (I'm a resident of Kings Hedges Ward, but was not aware of it) at which officers concluded Kings Hedges residents are not reporting their concerns to police or councils. This is something I'd like to see raised and addressed at the next North Area Committee.
p70 of the meeting papers reports a rise in Cambridge City Hate Crime from 10 incidents in Jan-Mar 2013 to 31 in Apr-May 2013
The partnership is setting up a sharing system (presumably to evade paywalls) to help those involved in crime and justice related matters in Cambridge access related academic research
The Police and Crime Commissioner was absent, and apparently unrepresented.
Cllr Bick asked why burglary rates were rising. He was told it was due to the comparator period being below average, and the numbers were stable at around one a day in the city.
"Streetlife community antisocial behaviour" at Mitcham's corner was raised by Cllr Bick who was told his officers have issued diaries to local businesses who have been asked to complete them to show evidence of a problem.
The meeting was told mobile phone thefts from city center venues getting more organised; with teams of criminals coming in from hundreds of miles away.
A Cambridge BID representative attended; he said the BID would be funding projects via the secret CAMBAC not the public Community Safety Partnerhip.
The meeting was the first I have attended at the Guildhall to offer guest Wifi.
Background: