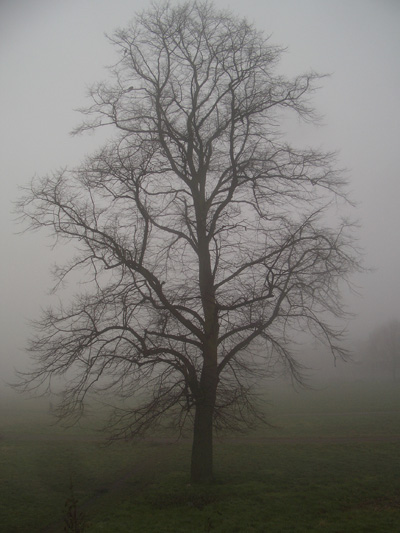 Barry Higgs and Dick Baxter of the Friends of Midsummer Common attended the West Central Area committee on the 8th of January 2009, they reported that on the day before they had been shown around the common by a City Council Officer who identified a number of trees to be felled. They asked if there was any funding for replacement trees, and noted that their organisation had raised the funds for the new trees which have recently been planted.
Cllr Julie Smith, the executive councillor responding said that this was the first that she had heard of the tree-felling. I thought this was a shocking statement. Cllr Smith said that she would ask her officers and provide those asking the question a response to their question – of if funding has been allocated to replace the trees – as soon as possible. She cautioned that if there had not been any money set aside, then there would be a slow process of bringing the request back to the West-Central Area Committee for consideration. She said that where possible the council seeks to replace trees.
As of Wednesday the 15th of January 2008 a number of trees had notices fixed to them saying that they are about to be felled. A number of very large and well established trees are to be removed. At least two are by the riverside walk including the large tree between the paths that go in different directions from the cutter ferry bridge, and there's also a tree near the ninety degree corner by North Terrace.
The sign on one tree states the reason for felling as:
Basal and stem decay caused by pathogenic fungus
The sign on another refers to a poorly formed primary branch, in that case I can see the point being made, but judge it a possible reason to remove or reduce that branch, not fell the whole tree. Another tree's reason for felling is given as being dead bark as well as decay caused fungus.
I do not think there is any justification for this vandalism. I oppose so many of the Council's plans starting with the felling of trees, and don't believe the health and safety case or dodgy "diversification" arguments being put forward to justify the removal of trees.
These latest trees to be lost follow:
Some of my recent photos all taken recently around Cambridge:
Trees to be Felled on Midsummer Common: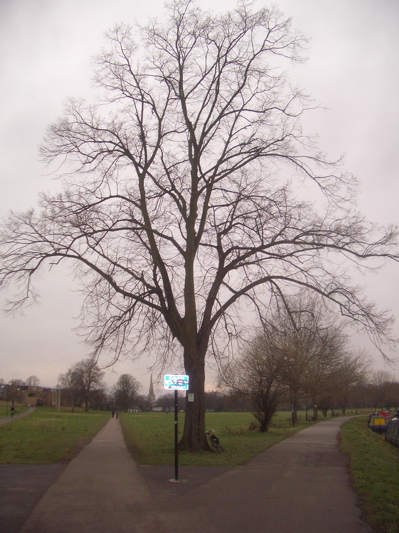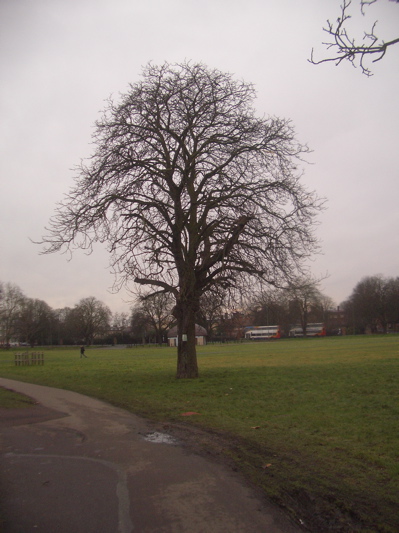 The green patches on the tree trunks are notices saying they are about to be felled.
A tree by the Fort St. George has already been destroyed: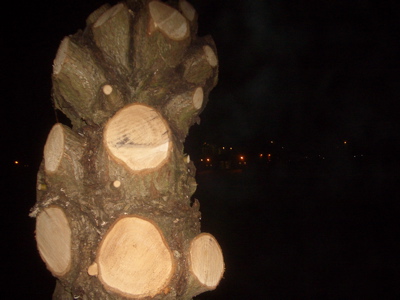 Scenes of Devastation at Byron's Pool: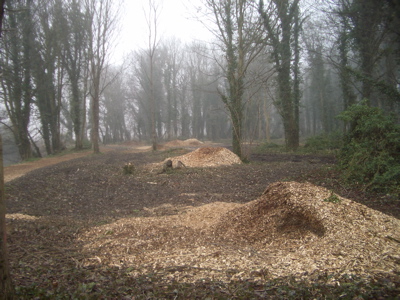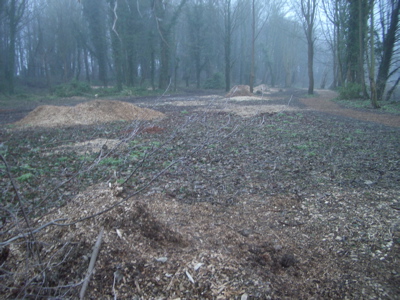 Healthy Trees Cut Down by Hobson's Brook: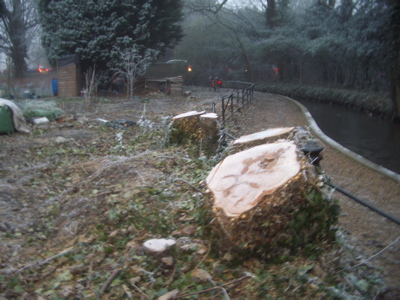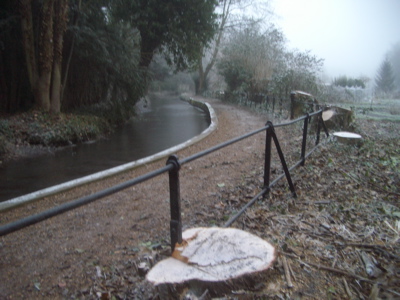 Tree Felling at Parker's Piece: