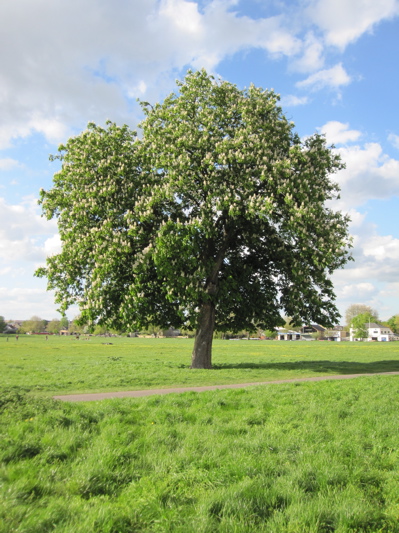 This year a large number of trees have been felled by the City Council in Cambridge. There are no long term plans for tree planting on the city's green spaces.
On the evening of the first of October I turned up at Parkside Pools for a City Council public meeting to discuss the tree strategy for Cambridge. Debbie Kaye, Head of Active Communities at the Council, had booked a room but no councillors or council officers turned up. Cllr Julie Smith who is responsible for trees on the city's green spaces and had promoted the meeting both at the West Central Area Committee and during a walk around to discuss the council's plans to fell 18 trees on Lammas Land didn't even turn up herself.
I had hoped the meeting would discuss the development of long term tree planting plans for Jesus Green, Midsummer Common, New Square and other open spaces in the city. This is what had been promised since the council's crazy tree chess plans for these areas had been rejected following public pressure. I think it is shocking that the council does not have a long term tree planting plan for the spaces it manages.
I had wanted to speak against the council's headlong drive for "diversity" at all costs; I do not think the increase in the number of different species in an area arising from felling a tree to provide more light to a watercourse justifies the loss of tens of established trees as occurred at the city council managed Byron's Pool Nature Reserve and along Hobson's Brook.
The council's policy of felling horse chestnuts and sycamores on the grounds they are non-native is something else I wanted to oppose.
Another item on by notes was the influence of friends' groups – I think they are excellent and should be encouraged but it is democratically elected local councillors who ought take the final decisions on tree works as it is them who are accountable to the electorate and who speak on behalf of the all local residents.
I had also wanted to ask about consultation periods. All those coming across the trees to be felled on Lammas Land since early August will have seen the date for comments on the felling proposals on the notices attached to the trees has past. Cllr Julie Smith told selected individuals that the consultation dates were in fact flexible; I don't oppose this in principle but think that it is important to communicate where such consultation periods have flexible dates.
Cllr Smith had promised that the meeting would discus the practice of planting cheaper trees in parts of the city where it was thought more likely that they will suffer from vandalism. As these cheaper "bare root" trees are have not been grown in pots, where they do take, they can do very well.
It is possible that the strategy meeting did not take place as a result of the council's chief tree officer being ill – she has been off work for a number of weeks. It is not acceptable though that everything is put on hold in the absence of on specific officer – it is not as though the city council's tree department is short of staff.
Ex Liberal Democrat County Councillor Anthony Bowen was only other person to turn up to the meeting, told me one of his main concerns was that new planting should consider climate change. He shared his opinion that disease affecting elms previously, and now chestnuts was occurring due to a lack of cold winters capable of killing pathogens; he urged plating tree species capable of thriving in warmer conditions. He didn't go quite as far as to suggest palm trees lining the paths across Parker's Piece.