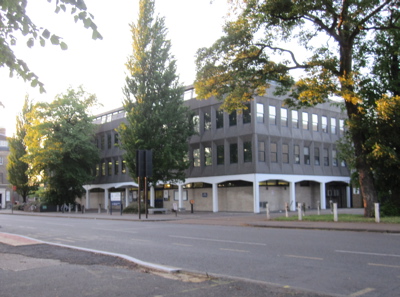 Cambridgeshire police say criticisms of uncaring attitudes amongst custody staff have caused great distress to the force. I am more concerned about those detained not being kept in a safe environment, not being offered access to medical care and not being given food.
On the 4th of August 2009 a damming report into police custody in Cambridgeshire by HM Inspectorate of Prisons and HM Inspectorate of Constabulary was published.
The report states that at Parkside police station in Cambridge inspectors were disturbed by the unprofessional and uncaring approach displayed by some staff particularly in respect of handling vulnerable detainees and the provision of food. Paragraph after paragraph of the report contain shocking and unacceptable indictments of the way Cambridgeshire police detain people. According to the inspectors' observations staff are not appropriately trained, policies are inconsistent throughout the force and the cells are in a poor state of repair so are unsafe both in terms of hygiene as well as due to the presence of points from which people could hang themselves and commit suicide.
PACE Code Not Followed
The report shows that Cambridgeshire Police have not been following the PACE Codes, for example paragraph 8.6 of PACE Code C states:
8.6 At least two light meals and one main meal should be offered in any 24 hour period.
The inspector's report states:
We did not see detainees offered meals and custody records showed that detainees waited as long as 24 hours between meals.
The PACE codes are important safeguards intended to protect people when they are stopped, searched, arrested, questioned and detained by the police. I have been very concerned by the the opinion expressed by Cambridgeshire police that the codes are merely guidance which does not have to be followed. Last year I wrote to David Howarth, the MP for Cambridge, expressing my concern about Cambridgeshire police ignoring the codes. On the 29th of April 2009 I attended a meeting of the Police Authority and used the opportunity for members of the public to make statements to alert members to the fact that Cambridgeshire police ignore the PACE codes. I specifically related my concerns to people held in custody by the police, drawing attention to the fact that while detained people in Cambridgeshire are offered a copy of the codes (albeit typically out of date ones according to the report) the police do not consider they have to follow them. I followed this up when I met the Chief Executive of the Police Authority in June 2009. This latest report shows that my concerns are justified and that it is worthwhile continuing to campaign for the police to change their stance.
Sloppy Sample Storage and Police Response
The element of the report which has resulted in most press coverage is the section stating:
We found DNA and forensic samples inadequately stored in fridges and freezers. Samples at Cambridge Parkside were stored alongside unsealed foodstuffs, including frozen raw meat with frozen congealed blood.
The inspectors expressed a concern that poor sample storage techniques had the potential to undermine a case. It is this one point which the police statement made by Deputy Chief Constable John Feavyour on the day the report was published focused. Excerpts from this statement were broadcast on local television and radio news, a written version is available on the police website. He gave an assurance that no cases were in fact compromised by his officers' sloppy procedures, and commented on various other aspects the report, including making a surprising statement claiming the inspectors comment that: "trained custody staff were not routinely used in all suites" was inaccurate. The police's statement did not address at all the police's failures with respect to providing food for those detained, or giving them timely access to appropriate medical care.
Excerpts from the Report
Referring to Parkside the report states:
records showed that some, including juveniles and women, were not offered food at regular intervals, even when they were being interviewed at mealtimes.
The inspection found that:
there were examples of detainees waiting some considerable time to see a health professional
the report also revealed inconsistencies across the force, for example whereas all detainees in Cambridge were asked on arrival if they wanted to see a doctor this did not happen elsewhere in the force area.
Some staff displayed a disrespectful and uncaring attitude, including watching a disturbed man throwing himself around a cell for about 20 minutes on CCTV, apparently with some amusement and making no attempt to calm him down.
The report also notes that some of those held were unwilling to complain while they were being detained by Cambridgeshire police but did so afterwards; I believe this indicates a worrying lack of confidence in the police behaving properly :
While those detained at the police stations did not raise any concerns about their treatment when we spoke to them, a different picture emerged when we spoke to detainees in the local prison. Many complained about their treatment and the conditions in Cambridgeshire custody suites, although a minority said they had been treated humanely while detained.
Some audible cell bells had been turned off because staff found them 'intrusive'. This practice presented an additional risk to detainees, who would have been unable to summon assistance in an emergency.
Other statements include:
The complaints system was not user-friendly and we spoke to staff who were actively trying to discourage detainees from making complaints. … We spoke to staff who were actively trying to discourage detainees from complaining and who had little notion that this was inappropriate.
There are many more shocking revelations in the full report which can be read via this link.
Timing
The inspector's report is based on visits to custody suites and interviews conducted in November 2008. There is no explanation for the delay in publishing the report. The introduction to the report is dated May 2009. Deputy Chief Constable Feavyour's statement on the day of publication indicated that the police force had been aware of the report's findings in advance of publication, they had been given an opportunity to improve their practices in advance of publication and therefore put a positive spin on the news coverage. I think that the report ought to have been made available to the public at the same time as the police, this would have enabled councillors, members of the police authority, and others to act on it sooner.
What Next
I believe what needs to happen is
Parliament needs to make the status of PACE codes clear, and to strengthen their standing.
The Chief Constable of Cambridgeshire Police needs to make a clear statement – both to her officers and the public – that it is force policy to follow the PACE codes; the force then needs to act on that.
I will also pursue a more "grass-roots" approach to trying to improve Cambridgeshire Police. Cambridge City Council's West Central Area committee will have a policing item on its agenda when it meets on Thursday the 20th of August at 7:30pm in the Castle End Mission, Pound Hill, Cambridge. Members of the public are able to question the police, I plan to attend to ask about the unacceptable treatment of those detained in custody in Parkside, and seek assurances that the problems highlighted with respect to access to medical treatment, food and clothing have been addressed even though they were not mentioned in the police's statement in response to the report. Councillors will vote on the priorities for the next period of time, I will suggest they ask the police to prioritise following the PACE codes, I have already asked my local councillors to in the North of Cambridge to do this on a number of occasions but none have taken up the idea.
Personally I would drop the HM from HM Inspectorate of Prisons and HM Inspectorate of Constabulary as they ought be working for us not "Her Majesty".