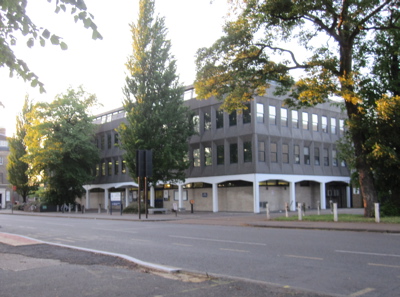 I am concerned by a report which found those detained in Cambridge's Parkside police station were not being kept in a safe environment and not being offered appropriate access to medical care and food.
In my recent article on a damning report into police custody in Cambridgeshire by HM Inspectorate of Prisons and HM Inspectorate of Constabulary I said that I would seek to follow up my concerns during the policing section of the West/Central Area committee.
I told the West/Central Area Committee meeting on the 20th of August 2009 that the report revealed that some people detained in Parkside Police station, which is within the West/Central area, had not been given appropriate access to medical care and food. I said this was currently my main concern about the state of local policing. I suggested that one underlying problem was likely to be Cambridgeshire Police's attitude to the PACE Codes, the safeguards which ought to ensure those who are stopped, searched, detained and questioned by the police are treated properly. Cambridgeshire Police see the codes as merely guidance which does not have to be followed. Their position on this is anomalous and indefensible. I asked councillors to consider setting a priority requiring the police to follow the PACE codes, I suggested this would solve a range of problems with policing Cambridge, not least the way the police are currently handling "Stop and Account" in the city.
Sergeant Gordon Morgenthaler responded to say that the Chief Constable and Assistant Chief constable had already responded to the report. He said that the area committees were designed for local issues and there was nothing the police in the West team could do about the matters raised in the report, they were matters for the police's senior management team.
I think the sergeant's response illustrated some of the problem; presumably he and his colleagues regularly arrest people and take them into Parkside, I think he and his colleagues ought ensure that those they arrest and detain are treated properly. The response to the report from the chief officers does not particularly deal with the aspects I asked about, they were primarily concerned that the inspection's finding that they were storing raw meat with DNA samples might damage the prospect of gaining convictions, rather than if they were treating those they were holding humanely.
Sergeant Gordon Morgenthaler said that the report had been based on an inspection carried out many months ago, and that things had now changed.
The West/Central Area committee's chair, Cllr Kightley, said that he would ensure my comments were minuted and brought to the attention of representatives of the Police Authority. I pointed out that one member of the police authority was sitting in the audience, but had not made her presence known. This prompted Ruth Joyce, an independent member of the police authority with specific responsibility for the Cambridge area to identify herself. She did though not make any comment on the report, or commit to take any action.
Cllr Rosensteil stated that it was awful that Cambridge City was represented by just one elected individual, Cllr Wilkins, on the Police Authority. I agree with his sentiments, I think police authorities ought contain more elected representatives, and their make-up ought reflect the area they serve. In some areas that might mean an MP or elected mayor serving on the authority, in Cambridgeshire I think Cambridge City Council ought be represented on the Police Authority by a councillor.
The way the police run custody in Cambridge is of particularly concern given the Chief Constable's approval of officers, on occasion, turning up to incidents, arresting everyone, then working out what to do afterwards. Her statement was made in a radio interview where a caller complained he had been arrested by her officers after he had called them to report a crime. In response the Chief Constable said:
"unfortunately it happens; sometimes we have to round everyone up and process them through our cells".