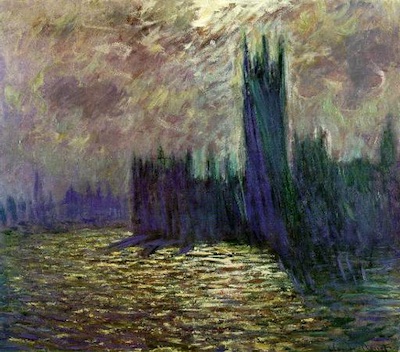 Since I wrote my last article on Cambridge MP Julian Huppert's Parliamentry voting record, which I published on the 9th of September 2010, there have been 44 more votes in the House of Commons.
On the day I published that previous article Mr Huppert rebelled against the coalition government for only the second time so far in his Parliamentary career when he voted against the motion:
"That this House supports the continued deployment of UK armed forces in Afghanistan."
Julian Huppert was on the losing side of that vote (More…). During another vote on the same day, also on the war in Afghanistan, Mr Huppert was absent or abstained. The result of that vote was that majority of MPs voted against making support for the continued deployment of UK armed forces in Afghanistan conditional on a change to military strategy designed to reduce loss of life, injuries, and costs (More…). That was one of six (out of the 44) votes which Mr Huppert had been absent or was abstaining from. Four of the other votes were held on the 13-15th of September; Mr Huppert spent around a week in China and was back in the country on the 17th of September so Mr Huppert appears to have missed those as he was away.
Mr Huppert was also absent, or abstained, from a vote on the law relating to strikes. He did not vote on a Bill that had been introduced which is intended to prevent strikes being declared illegal on minor technicalities (More…).
I was surprised to see Mr Huppert voting against a proposal to get the Electoral Registers up to date before using the data on them to re-draw parliamentary constituencies. That appeared to be a common sense suggestion to me yet on the 20th of October Mr Huppert voted against making the Electoral Commission certify sufficient measures have been taken to register voters a pre-requisite for the next review of Parliamentary constituency boundaries (More…). Another interesting vote saw Mr Huppert oppose allowing those in a queue at a polling station before closing time being allowed to vote (More…
Given Mr Huppert's membership of a party with "Liberal" in its name I thought it was notable that on the 13th of October 2010 he voted not to relax the smoking ban and allow smoking in pubs and private members clubs where no food is being served (More…)
(Some Liberal Democrats in Cambridge appear to think liberty should even extend to the right to vandalise the grass on the city's parks by carelessly using BBQs.)
Those who voted for Mr Huppert thinking that he and his party supported proportional representation in the House of Commons might be surprised to see that Mr Huppert voted against including systems which would lead to proportional representation on the ballot paper for the referendum on the way MPs are elected:
On the 12th of October 2010 Cambridge MP Julian Huppert voted not to include an option allowing people to express a preference for voting systems expected to result in proportional representation during the referendum on the system used to elect MPs. (Further details via PublicWhip)
In this case, as perhaps in others, Mr Huppert appears to be ditching his principles in the interests of maintaining the unity of the coalition Government.
Cambridge MP Julian Huppert's Full Voting Record 9th September 2010 – 31st October 2010
Presented in reverse date order
One thing I think is particularly surprising about this set of votes is their subjects. MPs have spent huge amounts of time discussing changing the electoral system; and within that they've not found time to properly debate the effects of the changes on parts of the UK which are going to be most affected like Wales. I would have thought that there are more pressing matters facing the country such as maintaining standards of Health and Education in an economy where there is less money to be spent on public services and focusing on the huge problems this country has with people struggling to find affordable and appropriate places to live, yet our politicians appear most interested in being introspective and discussing changes to the political system.
Why?
It's easy to be distracted by news of all the latest campaign groups and bandwagons Mr Huppert is jumping on; but in my view the most important way he wields the power Cambridge residents have given him is through the use of his vote in Parliament.
I have explained why I have been researching all these votes in my previous article on this subject.