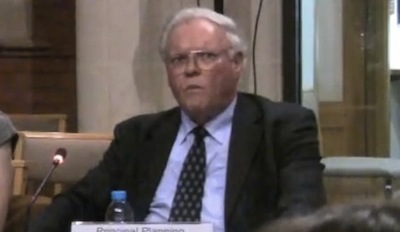 Cambridgeshire Police and Crime Commissioner Graham Bright
I have written to Cambridgeshire's Police and Crime Commissioner:
Graham Bright,

I have just looked at your published expenses at

http://www.cambridgeshire-pcc.gov.uk/wp-content/uploads/2013/04/PCC-expenses-April-2014-November-2014.xlsx (Copy on rtaylor.co.uk)

This document states you have been paid £969.89 in expenses in relation to your mileage in September 2014.

The payment is based on 2155.30 miles claimed; yet the entries for each trip in September 2014 in the spreadsheet total just 161 claimable miles.

Have you actually received the £969.89 payment?

Will you be paying the public back the £897.44 the released information indicates you have claimed, and been over-paid, in error?

I was also very surprised to see an expenses claim for your attendance at a memorial service for officers who have died in service.

If these claims are being prepared and processed on your behalf perhaps it would be worth giving them some personal attention in the future.

If the published data is different from the amounts actually claimed, and paid, then I suggest the reasons for that should also be investigated and corrected.

Regards,

–

Richard Taylor
Cambridge

http://www.rtaylor.co.uk
Transparency is fabulous; it has allowed me to see the error which has, according to the commissioner's own published information, led to a massive overpayment of public funds to the commissioner.