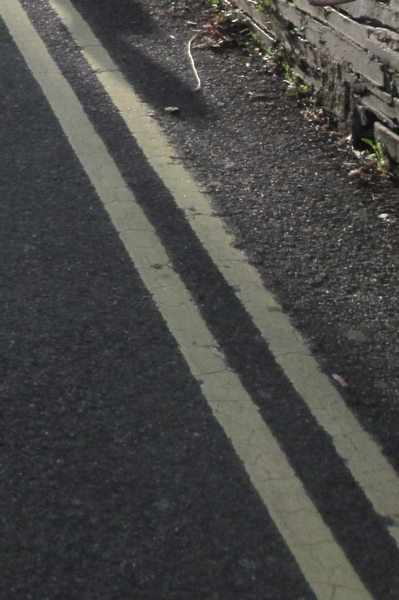 Cambridge City Council's £2,000 for a short stretch of double yellow lines on St. Margaret's Square makes a small contribution to the over £20,000,000 annual national cost of publishing highways notices in newspapers.
Using the Freedom of Information website WhatDoTheyKnow.com I asked my local Highways Authority (Cambridgeshire County Council) and the Highways Agency how much they spent publishing statutory notices in newspapers last year.
The responses I got were :
There are 172 Highways Authorities in the UK *. I have no reason to believe Cambridgeshire is anomalous and if all spent at the same rate as Cambridgeshire together they would have spent £16,448,790.00 on statutory advertising in 2008/9. Other bodies including Transport for London and the Welsh Assembly Government also spend money on placing notices in newspapers.
I believe that almost all this money could be saved if the law was changed allowing notification of works to be made online. I think this change would result in massive savings, and provide an enormous improvement in service. It is currently very difficult to find a notice you are interested in if you have to locate a specific back issue of a local newspaper. An online database would be much easier for the public and authorities to use. Legislative changes would I believe be required for this change to take place.
My interest in this subject was piqued when I attended Cambridge City Council's East Area committee in on the 8th of July and observed city councillors approve the spending of £2,000 for a short stretch of yellow lining on St Margaret's Square (off Cherry Hinton Road), almost all the money was to go towards the County Council's advertising costs and not much towards the yellow paint itsself.
I would be shocked if anyone actually affected by the change was made aware of the proposals as a result of the statutory advert in the paper.
Another simple target for reducing advertising spend at the same time as improving communication and the service provided would be to advertise public sector jobs online on a central website rather than paying for commercial advertising. The associated culture change in recruitment might have far reaching benefits way beyond merely the savings in advertising costs as a result of increased openness and transparency.
In 2008/9 Central Government spent at least £540 million on advertising and marketing, the costs across all levels of government and the public sector are almost impossible to determine given the current lack of transparency in the way the UK is run, but are likely to amount to many times that figure.
This evening Newsnight led with a speech by David Cameron in which he said: "With the Conservatives the cost of food and drink in Parliament will be increased to match the prices normal people pay in cafes restaurants and bars around the country". He went on to outline £120,000,000 of savings. Had he suggesting tackling government advertising he could have significantly increased his headline figure.
These figures all pale into insignificance when compared to size of the national debt and the costs, and billions of pounds of potential savings presented by ID cards, the welfare state, and, from a national rather than merely governmental, perspective – the long term potential savings in the costs of gas and oil which could arise from investment in nuclear, wave, tidal and wind energy.
As we move into an era where public sector spending has to decrease (due to the level of debt the Labour Government amassed with little to show for it) I think it will be important to keep up investments in areas such as transport, education, tourism, and digital infrastructure which will enable the country to prosper in the long term.