Those running in Cambridge's "open primary" to select a Conservative Parliamentary Candidate have been announced:
Nick Hillman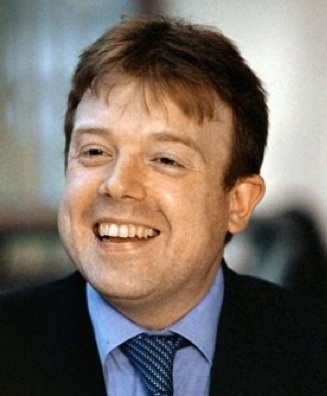 The leading candidate appears to me to be Nick Hillman. Mr Hillman is the only one of those standing to have a personal / political website though even he only started his blog a week or so ago. He has committed to lobbying for the interests of Cambridge. He recognises that the city does not receive its fair share of national resources. He uses the example of school provision which is a major problem in the city; both with underestimation of the number of children living in new developments and, as Mr Hillman highlights, the lack of investment in Hills Road Sixth Form College. He links to his professional work as an advisor to David Willetts MP. (He doesn't call himself an advisor, he's clearly been watching far too much of "The West Wing" and styles himself as Willetts' "Chief of Staff").
Mr Hillman comes across as slightly slippery on the subject of his association with Cambridge. He lives in London but has spent time (perhaps as a student?) in Cambridge. In his piece on the Cambridge Conservatives website he says: "we will move here later this month", but on his own website he makes clear he only plans to move to Cambridge if he wins the Conservative nomination.


Sarah El-Neil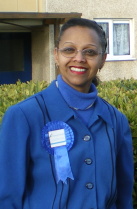 Sarah El-Neil, Cambridge's Conservative Association Chairman is also standing. As the previous candidate, Richard Normington stood down due to differences with the new leadership of the Association El-Neil will presumably have to explain what went on if she is to gain support. She has also not yet made clear if she plans to step down from her job as a Harley Street Doctor and Life Coach either to campaign or if elected. As far as I'm aware all the local Conservative Association do is run raffles; they don't engage their members in policy discussions or influence the views of the party nationally. I think the Conservative party suffers from a lack of lack of a connection between party members and the leadership and associations being run in the way that Cambridge's has doesn't help improve matters.


Eve Conway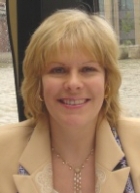 Next up is Eve Conway – from Redbridge in London, who has worked for the BBC moderating user-submitted news photos. After having read her puff-piece on the Cambridge City Conservatives website I'm wondering how she found out there were members of six different religions in her Rotary Club and why she thinks it matters.


Chamali Fernando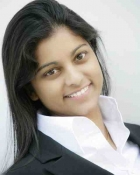 Chamali Fernando – describes herself as a Cameron cutie and before setting her sights on representing Cambridge tried to get the Liberal Democrat nomination for Mayor of London. While she mentions she was shortlisted for to be the Mayoral Candidate for a "major political party" in her introduction on the Cambridge Conservatives website she fails to make clear she looking to stand as a Liberal Democrat and not a Conservative!
It has been suggested that she left the Liberal Democrats, in July January 2009, because she opposed the party's stance on tuition fees. She never gave a full explanation. Standing in Cambridge on a policy of keeping, and perhaps increasing, tuition fees isn't going to go down well. She defected to the Conservatives in at the same time as her brother switched allegiance too.
Jane Gould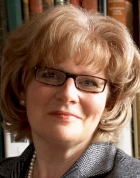 Jane Gould – "Makes cakes" says her piece on the Cambridge Conservatives website.


Mark Higgins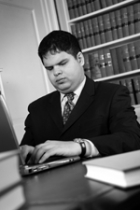 Mark Higgins – yet another Londoner, but he appears to have read a local website of some sort as he describes an intent to pursue: "the best interests of Cambridge to ensure that, for example, concerns about the A14 or the airport site produce results." That doesn't inspire me with confidence that he's grasped the transport challenges associated with the growth of the city and the surrounding region and the fact the City can make a great case for central government transport infrastructure funding to be invested here.


Register for the Open Primary
Register by midnight Wednesday 9th December 2009 for a vote at the Public Meeting to select the candidate to be held on the 12th of December.
Even if you're planning to vote Labour, Green or for an individual you can still vote for who represents the Conservatives. It'll be interesting to see how many of those from other parties turn up to choose their opponent. If I was Labour's Parliamentary Candidate, Daniel Zeichner, I think my vote would be with ex. Lib Dem "Cameron Cuitie" Chamali.
Cllr Howell, the city's most prominent conservative (if you don't count Jeffery Archer!) isn't standing; which while a shame, is positive from the point of view of the City Council as it ensures there will continue to be effective scrutiny of what the Liberal Democrats get up to; and the residents of Coleridge continue to get served by a team of excellent councillors and campaigners, despite their Labour County Councillor setting his sights on the South Cambridgeshire Parliamentary seat.