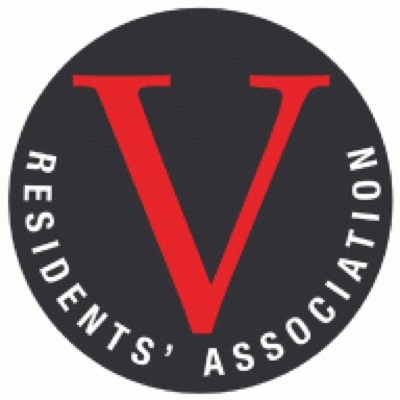 Residents of the Vie development in Cambridge are highlighting problems which councillors ought to have addressed during the planning process.
In September 2008 Ian Manning used mySociety's Pledgebank website to help start a residents association for those living in the Vie development in Chesterton.
Mr Manning is currently chair of the association; he emailed a series of questions for the open forum of the North Area Committee on the 7th of January 2010.
How was it possible for planning permission to be given for a development the size of Vie (~200 homes) with no visitor parking provision?
Liberal Democrat Cllr Blair answered to say that this was a result of her party's policy to try and stop people using cars. She said that Vie was close to the city centre and so public transport was a practical alternative. Blair pointed out that the Liberal Democrats had only a maximum number of car-parking places given in the planning policies – pointing out that far from thinking the parking provision at Vie is insufficient the Liberal Democrats would have been happy with much less. Cllr Blair said the position was as a result of her party's commitment to sustainable travel; she then blamed residents of Vie for having too many cars, adopting a lecturing tone she said that if the people living there reduced their number of cars there would be no demand for visitor parking. Cllr Blair proudly declared that the state of affairs at Vie is an example of what she considers: "Sustainable Development".
Parking, particularly for visitors (including health services and tradesmen), has been made difficult throughout Cambridge by the Liberal Democrats, many of whom are even more vehemently anti-car (and anti-practical living) than Cllr Blair.
Member of the public, Mr Francis, said that he had pointed out the lack of visitor parking during the planning process. He said that some of the councillors sitting in front of him at the North Area Committee were the same councillors who had, in his words: "pushed the planning application through".
What's happened to the Section 106 Money Paid by the Vie Developer for Work on Church Street / Chapel Street?
Cllr Blair again answered. She said that the city council was chasing the money – £42,000 – which she said was almost due to be given back to the developers. The time limit expires in ten months time, but given the dead-slow pace at which the public sector works that is considered very soon.
Cllr Blair expressed her opposition to using the money for removing double yellow lines saying there was a risk of the area being used for commuter parking, with people walking into the City Centre over the new bridge. Mr Bond, a member of the public, pointed out to councillors that they could restrict parking in such a way to prevent commuter parking but allow residents, and users of the recreation ground and church, to park on Church Street. (Say a four hour limit?)
Mr Bond called both councils failure to spend S106 money a disgrace and asked for a list of all S106 money generated in Chesterton which remained unspent. Cllrs agreed to produce a breakdown for him (notably they did not commit to publish it, though once produced it will be possible to obtain it via a Freedom of Information Request).
County Councillor Wilkins said that the consideration of the Orchard Park / Riverside cycle route was due at the Traffic Area Joint Committee to be held in the Guildhall on the 25th of January 2010; while Mr Wilkins clearly has the agenda it is not yet available online on the meeting's webpage.
Shared Recycling at Vie
Mr Manning, on behalf of Vie residents, appeared to have been again asking how councillors failed to address communal recycling properly during the planning process and were encouraging councillors to do better in the future. Cllr Blair said the council would in future add planning conditions making clear that managing agents had responsibility for communal recycling. She said the agents were already responsible for clearing up rubbish fly-tipped in the bin areas.
Cycle Parking
"There are cycle sheds you can't put a bike in, that's a fact" said Cllr Blair.
At the previous North Area Committee I observed councillors reject a planning application, in part, on the grounds that cycle storage would have been inaccessible (via a 60cm wide passage at the side of a house) so it does appear that perhaps the experiences of those who've ended up living in some of the less practical places which Cambridge's councillors have given developers permission to build have resulted in some effective feedback already.
Drop Curbs
Mr Manning had asked about drop curbs; neither councillors nor the members of the public present could determine what it was Mr Manning was asking about. Cllr Blair said there were no drop curbs on the as the roads are a "shared space". Cllr Blair staid that the roads on the development would at some point be adopted by the County Council under a special scheme.
My View
I think its crucial that new housing developments are practical places to live. It is excellent that those living in the Vie development are making councillors aware of the mistakes which they have made so some can hopefully be addressed in future developments. This is particularly important given the scale of new housing developments proposed around the edge of the city. I think many Liberal Democrats take their anti-car views too far and they don't appreciate that for many people cars are a necessity.