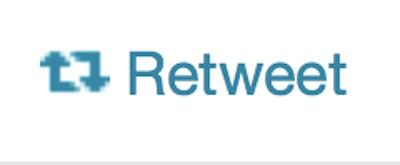 The state of UK libel law has what is often called a "chilling effect"; it restricts people's freedom to communicate, to report on things, and to participate in public debate.
Writing the wrong thing risks a completely disproportionate response from the state. The impact on me, and the effective punishment, which I would expect to arise as a result of a libel action following an accusation of harming someone's reputation would be far greater than the consequences I'd expect from causing someone physical harm for example by punching them. I think this is an area where our society has got the balance wrong.
It is safer, in terms of legal consequences, to throw an egg at your MP than to ask them certain questions about how they are spending public money. From the point of view of members of the establishment this probably makes perfect sense an egg thrower is much less of a risk to them than someone asking questions.
You can get sued for libel for pointing to libellous material elsewhere; or for repeating libellous material posted by others. That's a problem when it comes to sharing and commenting on news stories.
This morning I found myself hovering over the retweet button and I decided the libel related risk of pressing it was too great – so I didn't. The tweet in question linked to an article on a non-mainstream news website which I thought would be of interest to many of my readers/followers. The article had some, but not a large amount of, traction on twitter with only 10-20 tweets mentioning it since it was published a day or so before I saw it. I thought it covered a topic of significant public interest which warranted greater attention, particularly as it related to the behaviour of an elected representative. The brave article noted the elected representative in question was intending to sue for libel; the material he considers is defamatory wasn't clearly specified and it wasn't obvious to me that it hadn't effectively been repeated in the article which is why I decided not to publicly share or comment on it.
Rather than simply not press the retweet button and have the chilling effect of UK libel law on me go unseen I thought I should write this article.
While not being prepared to re-tweet the article; I did privately share the link with professional journalists, suggesting the councillor's reported behaviour warranted greater coverage.
What else am I not doing or writing due to my perception of libel risk?
While this is the first time I've explicitly written about how I've succumbed to the chilling effect of libel law I do regularly find myself self-censoring what I write, and what I write about.
Some of the things I would like to write about are in the public interest; the aim of my writing ultimately would be to save lives, improve people's health, make people happier, to hold those in public office to account and get better value for public money.
I don't ever intend to, or want to, write anything malicious, or untrue, but I do feel I have to be mindful of in the first instance trying to avoid writing anything potentially defamatory, and if making potentially defamatory statements is critical to what I want to report, I feel I need to consider how I might show that what I am writing is true, because when it comes to a libel case there's no concept of innocent until proven guilty. I would have to defend what I've written. This isn't always straightforward, for example consider reporting on personal experiences or one-on-one conversations of which there are no audio or video records and no witnesses. In my experience those in positions of power doing dodgy things are adept at being very careful about what is committed to writing or otherwise recorded.
Considering libel implications of writing raises the bar for participating in public debate and acting as "citizen journalist", it makes such activities more stressful and time consuming. I think if we had a more proportionate libel law we would see more people involved in public discussions about how we run our society.