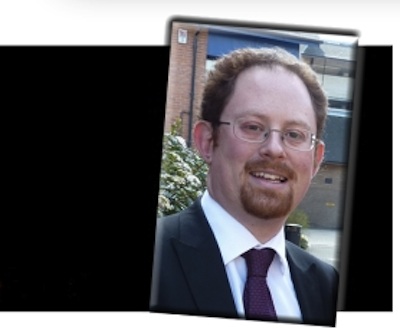 Cambridge MP Julian Huppert now has a taxpayer funded second home in London.
The latest round of publication of MP's expenses has revealed that Cambridge's MP Julian Huppert now has a second home in London, paid for at our expense.
We are paying £1,170 a month in rent for Mr Huppert's London property. We also cover at least some of the bills.
This rent will probably cover only a studio apartment within walking distance of Parliament, or maybe a small flat if he ventures slightly further afield. He may well be sharing a larger property with others.
I feel Mr Huppert has not been open and upfront about this; he regularly communicates with his constituents via Twitter but did not mention his decision to bill the taxpayer for a London property.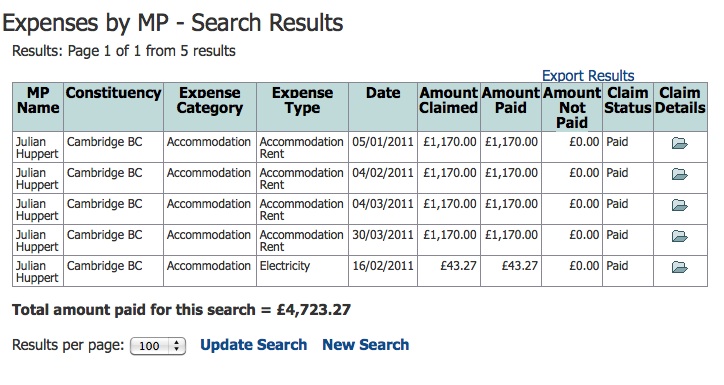 Mr Huppert has been asked about his arrangements for staying in London but has usually provided rather cryptic replies. I personally wondered if he might be sleeping in his office, in breach of rules, and so unwilling to reveal what he was doing.
During the hustings in the run up to his election Mr Huppert and all other candidates indicated they would follow in the footsteps of Cambridge's previous MP David Howarth and live in Cambridge and commute to London.
I don't begrudge Mr Huppert having a place to stay in London paid for by my taxes. He often works late, sometimes without notice that he will be required to do so. I'd be more than happy to pay for a hotel for him in such circumstances. In fact taxpayers have been billed by him for a hotel on a couple of occasions, paying around £115-120 per night.

Clearly if Mr Huppert spends more than ten nights a month in such a hotel it would be more efficient for us to pay for him to rent the place he has now taken. I suspect that renting somewhere might help Mr Huppert get more work done as he'll be able to have his home comforts, papers and equipment around him.
While in the last few weeks the renting a London property might well have been the most cost efficient thing to do, I don't know if that would hold true over the course of the full year, as Parliament is often on recess, as it is from now until the 5th of September.
I would like to see Mr Huppert explain and justify his decision to take a second home at public expense; had he set out his case for doing so before making the decision, and if it had made economic and practical sense, I suspect he would have received broad support from his Cambridge constituents. On a couple of occasions I've tweeted Mr Huppert when he has finished late in the chamber, and with committee sittings early the next morning (the private sessions often sitting earlier than those broadcast), saying I'd be happy to see my taxes used to give him a hotel for the night, and others have chimed in to agree and to thank him for his hard work.
I hope Mr Huppert is still living in Cambridge, in the constituency, and is only using the London property to stay overnight when travelling home is not practical (or if he needs to be working in London very early the next morning).
I note that Mr Huppert has, other than for rent, only claimed for a loan for a deposit, and a £43.27 electricity bill for his second home. I hope that Mr Huppert has made arrangements to pay the council tax, and other bills on his second home.
While researching this article I've used the Independent Parliamentary Standards Authority websites. They are terrible. Getting Mr Huppert's expenses details out was hugely time consuming, I was repeatedly faced with errors and the website was broken in many ways, for example when using the "select all" option for searching the expenses I only got a few train ticket and taxi claims out, it was only when specifically searching for the accommodation claims that they emerged. I an unable to provide direct links to the selected expense claims shown, or even to a page for Mr Huppert.
If that's the kind of poor quality service from IPSA MPs, or their staff, have to suffer to put in claims, I'm impressed any manage it at all, and fully understand all the complaints they've been raising. IPSA is a very well funded organisation, with quite a simple job to do so the poor performance is inexcusable.
The latest, annualised, release of the expenses data is more detailed than what has previously been available. When I last looked through Mr Huppert's expenses there was nothing to report – the only query I had was why so many of the train tickets appeared to have been bought with young-person's railcards, until I realised they must have been for Huppert's staff rather than himself, now if the expense is for the MP or their staff is made much clearer.
Now Mr Huppert has a place to stay in London, perhaps we'll see him making more appearances on evening TV; I don't think he's yet been on Newsnight.
It is possible that Huppert may see having a place to stay in London as a necessary pre-requisite to promotion to a role in the Government following a reshuffle.
See Also