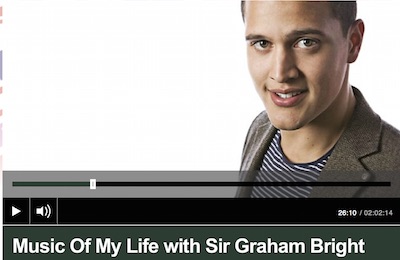 Cambridgeshire's Police and Crime Commissioner Graham Bright was interviewed, in a rather fawning style, by Nick Conrad on BBC Radio Cambridgeshire on Sunday the 23rd of August 2015.
Mr Bright was asked if he intends to stand again for Police and Crime Commissioner in May 2016 he said:
I haven't made a decision. I'm thinking about it. Because you know it's a lot of pressure and a lot of hard work and I should have retired before now. But it is such a challenge. I love it. So I'm thinking about it now.
Asked if he had set a deadline for deciding he replied:
It's got to be before the end of the year.
Bright made no reference to the Conservative Party's selection process for their candidate for the role.
Graham Bright was taking part in a "Music of My Life" slot and spoke about his role as Police and Crime Commissioner. Bright has employed a lot of staff in his "Office of the Police and Crime Commissioner" including many marketing, public relations and "outreach" staff to promote himself and carry out key elements of this role on his behalf. When asked about his position as Police and Crime Commissioner Bright told Nick Conrad:
It has been enjoyable in so much as I have been able to recruit a lot of really interesting people to help.
Bright spoke a lot about his house, in Fordham, Cambridgeshire.
He spoke about one of his wife's birthday parties saying:
We had a big party at the home, with a marquee, and a lot of my friends were invited there, including the Prime Minister and several members of the cabinet.
When asked how he relaxes Bright said:
My big thing is gardening. We've got a pretty large garden with lots of facilities, a croquet lawn, we've got a river that runs through the garden so there's a huge amount of work to be done. I throw myself into that. I thoroughly enjoy gardening.
…
It's gardening which really attracts me because gain it's so rewarding especially when you can pick vegetables and eat them as well as enjoy the flowers and the lawn, and we've got some woodland as well, lots of little animals live there. I just enjoy that.
The BBC are only intending to make the show available for 29 days.