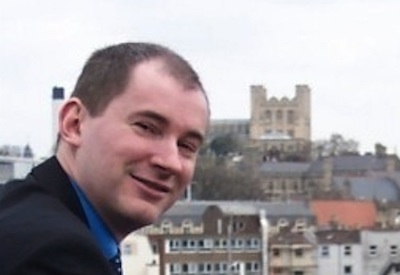 Stephen Williams MP, Liberal Democrat Treasury Spokeman
Stephen Williams MP has today published an utterly bonkers proposal to distribute the UK state's shareholding in the Royal Bank of Scotland and Lloyds Banking Group to all UK adults.
I was planning to comment on his blog article in which he describes his proposals, but the comments system appears to be broken; there being only four comments on something so high-profile indicates I'm probably not the only one whose views have not been posted.
The comment I intended to post read:
Its interesting to see that Mr Williams MP sees the UK state as something different from everyone in the UK acting together. I find this disconcerting and worrying, from someone running the country. We, the citizens of the UK own the state's share in the banks if we do so as individuals or together as the state.

There are many advantages of pooling the citizen's holding together. One is that together we all, though the government, have greater influence on the banks, letting us push them to work in our interests; it also allows us to democratically decide where any profits from rises in the shares' value ought be directed. Those who need help most, or areas which are deemed good investments can get the money rather than, as Mr Williams is proposing, distributing it to everyone including those who neither need nor want it. I thought targeting the state's resources where they were needed most was a key Liberal Democrat policy, they appear to have forgotten that here.

In order to benefit into the future what the state needs to do is not sell all its shares as soon as it can get its money back. Of course profiting from the transaction in the long term ought be the aim. If the shareholding is split up or not doesn't affect this.
Cambridge MP Julian Huppert Supports Williams'
Following the announcement I tweeted saying:
MT @swilliamsmp: Get Your share of the Banks http://wp.me/p11E7y-2B <- @JulianHuppert How's this fit with LibDem favourite: "progressive"?
Julian Huppert replied:
@RTaylorUK er … That is progressive!
I also tweeted:
RT @SWilliamsMP: Getting Your share of the Banks http://wp.me/p11E7y-2B <-Utterly Bonkers. Gov ought use profits to benefit everyone.
Julian Huppert responded even though I didn't mention him in the tweet, which is pretty impressive. It should be this easy for everyone to share their views with their elected representatives, he said:
@RTaylorUK that's precisely what that would be doing …
See Also