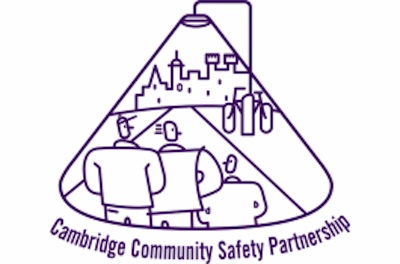 A meeting of Cambridge's Community Safety Partnership held on the 30th of April 2013 decided to spend £5,000 on rewards for people, primarily teenagers, responsible for "anti-social behaviour" in the city. The rewards may include boat trips and trips to residential activity centres. One of the stated aims of the project is:
Decrease in offending behaviours in the young people worked with
Cambridge City Council leader, Liberal Democrat Cllr Tim Bick, voted in favour of the proposals, alongside representatives of the Fire Service, NHS, County Council and the voluntary sector. Cambridgeshire Police did not support the project and abstained though did not speak against it.
The funding distributed by Cambridge Community Safety Partnership, and used for the rewards scheme, comes largely via Cambridgeshire's Police and Crime Commissioner Graham Bright. The Commissioner is ultimately responsible for the taxpayer's cash involved, so it will be interesting to see if he steps in to veto the rewards for anti-social behaviour scheme when he hears about it.
Members of the partnership were told rewards for committing anti-social behaviour had been tried in the past with the result of keeping recipients out of the criminal justice system. At no point during the debate did any of those considering if this was a good thing to do, or a good way to spend public money, consider the impression it would give to young people who were not causing a problem to the society in which they live.
My view is that rewarding anti-social behaviour in this way sends completely the wrong message.
The Police and Crime Commissioner provides Cambridge's Community Safety Partnership with money to spend as they see fit on their projects. The Commissioner he has announced via his draft Police and Crime Plan he is to run a series of "star chambers" at which he will challenge those spending money on his behalf to try and determine if they have been achieving value for money. As far as I can see the Commissioner has not yet made clear if he will conduct this scrutiny of how the cash he is responsible for is being spent in public.
The money is to be spent via Cambridge City Council's Children and Young People's Participation Service (CHYPPS); a group of council officers who often stand around on play grounds looking to see if there are children who need help playing; and I recently spotted five of their staff with one child on the council's playboat on Jesus Green.
Reference: