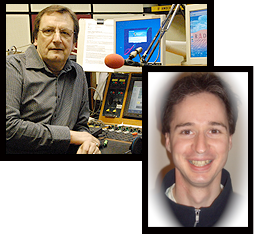 I oppose introducing a congestion charge to Cambridge, and will continue to oppose it for at least a decade. We are reducing car use in the city centre without it. A congestion charge isn't the way to preserve the historic core of the city, a congestion charge will damage the viability of the city and reduce it to a "Disneyland" for university students and tourists. We can continue to deter car use in the city centre through restricting access as we already have though rising bollards and by changing the physical nature of the roads so that they prioritise pedestrians and cyclists. [more...]
The Andie Harper show on BBC Radio Cambridgeshire was today discussing the congestion charge in light of the first evidence gathering session of a "Transport Commission" which was held last night. I sent in the below message which was read out on air:
I was at last night's "Transport Commission" meeting in the Guildhall in Cambridge.

One thing all agreed on was: "congestion is always going to be an issue in a successful area if it cannot access the resources it has itself generated".

Cambridge is a successful city, despite the congestion. While we are economically successful we spend very little on transport; we shouldn't be in a position where we are having to make an argument to government, and submit to blackmail, to introduce a congestion charge to get our own money which we've paid in taxes back to spend in the region.

As you pointed out [when interviewing Labour's prospective parliamentary candidate for Cambridge, Daniel Zeichner] a vote for Labour at the next election is a vote for a Labour government, and it is a Labour Government which is trying to bribe us into having a congestion charge rather than letting us make a local decision here. The Conservatives have been pushing the congestion charge at the county council, and the Liberal Democrats have no consistent policy, they were even recently opposing the A14 work – one of the transport improvements we desperately need.

None of the main parties offer the opportunity to vote clearly against the congestion charge. We don't have to vote for a party though – anyone can stand! If party politics isn't working for us – lets get rid of it.
More on my views and suggestions for alternatives are included in an article I wrote in February 2007 about the congestion charge proposals . I have also commented specifically on the privacy implications of a congestion charge, the effect on the East of Cambridge, and Liberal Democrat inconsistency on the question. I have also questioned where the County Council have spent some of the many millions of pounds they have been given by central Government to investigate the option of congestion charging.
I have also questioned the value of party politics to Cambridge on many occasions.