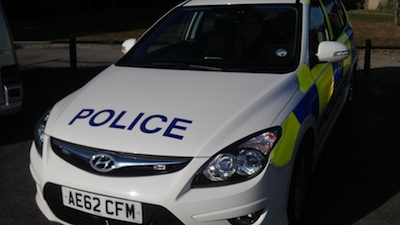 Cambridge's East Area Committee on the 25th of July 2013 was told that Cambridgeshire Police have adopted a policy of keeping arrested suspected drug dealers in custody until they have defecated three times so the police can recover any swallowed drugs.
Two days earlier the city's Community Safety Partnership had also been briefed on the new policy, they, like the East Area Committee, were told the procedure was very expensive in terms of man-power as each individual was monitored on an one-to-one basis round the clock. The Community Safety Partnership was told that some of those arrested were held, and monitored, in custody for a week.
Sergeant Colin Norden told the East Area Committee that the policy of waiting for three defections had resulted in some of the individuals subject to the new policy being held for three weeks.
Presumably the long period of time is due to arrestees trying to retain incriminating evidence inside them.
Sgt Norden told the East Area Committee that to-date all those subject to the new policy had passed drugs.
Sgt Norden said that the new policy which exists in Cambridge was becoming known to drug dealers who had been coming in to the city from elsewhere and it was deterring them from operating in the city.
Cllr Moghadas thanked Sgt Norden for what he had gone through.
Other East Cambridge Drugs Notes
On the issue of drugs Sgt Norden told the meeting that a dealer had been arrested in the Tiverton Way area after a resident took a "long distance photograph"; and an arrest in Riverside in which a tennis ball sized bag of hard drugs was recovered from the subject's underpants followed an email from a local resident.
Sgt Norden told councillors that court action was being delayed due to the slow speed of lab tests, which he said were required in relation to all drugs finds other than cannabis. (I don't know if officers are permitted to ID cannabis by smell, or if they have test kits they trust for that drug).
My Views
ACPO guidance on dealing with those suspected, or known, to have swallowed drugs packages is to call an ambulance and take them to hospital. I would like to be assured that the new policy being followed in Cambridge is not putting the drug dealer's lives at greater risk and I would hope the policy has been developed, and is being practiced, in close collaboration with medical experts, including accident and emergency doctors at Addenbrookes
I think deterring drug dealers from coming to Cambridge from London and other places is a good thing. It is excellent that our police have adopted a policy aimed at ensuring drug dealers are not given the impression the city takes a light touch approach to policing.