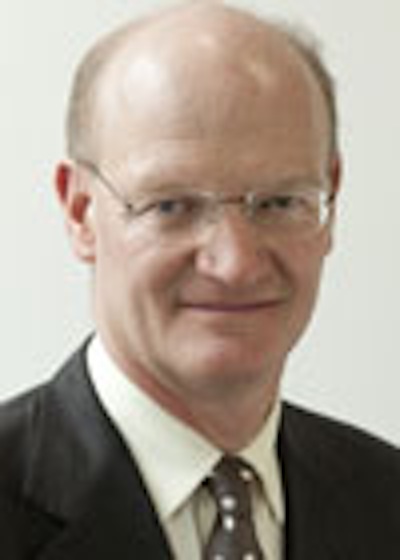 David Willetts MP, Minister of State for Universities and Science.
David Willetts MP, Minister of State for Universities and Science, is speaking in Cambridge this evening, the 3rd of March 2011. The event, described as "an evening with" and a "debate" rather than simply a speech, has been organised by the Cambridge University Scientific Society and only members of that society and members of Cambridge University are able to attend. Pre-registration is required as is turning up with a photo-ID such as a driving licence; this suggests the organisers may be expecting trouble and protests. A £2 charge is being imposed on those who are not members of the society.
I think it is a pity that events such as this are rarely open to the public; many of those who might want to hear from the universities minister such as school pupils and their parents in the city won't be able to attend.
I oppose undergraduate tuition fees for UK students doing their first degrees in the UK. I have expanded on that view in another article.
In advance of attending I've been giving some thought to issues I'd like to see addressed:
Uncertainty for Institutions
The event is being held the day after a letter was published in the national press from 681 Oxford and Cambridge academics drawing public attention to the fact the institutions are being asked to set tuition fees without full information on how much income they will be getting.
I think the letter raises a key point and question for the Minister is why the Government's proposals don't include measures intended to soften the impact of the transition to a greater reliance on funding from students; and why full details of the Government's proposals have not been made available to universities before requiring them to decide what level of fees they would like to charge.
Wider Economic Consequences of Tuition Fees
Massive increases in student debt will surely have a huge impact on the lives of those who choose to go to university, delaying the time graduates are able to get a mortgage, making it harder for them to get loans. Cambridge's MP Julian Huppert put this question to the Minister in November and Mr Willetts responded:
When many building societies and lenders assess young people and graduates for mortgages, they will see lower monthly outgoings under our proposals than they would under the system that we inherited from the previous Government.
I would like find out if that view is supported by assurances the government has received from the financial sector. On what does the Minister base is assumption that the total debt graduates are in will be discounted by mortgage providers and that they will only look at outgoings?
On the subject of any advice the Government has received from the financial sector; or risk assessments the government has carried out itself, I'd like to ask about what I see as a potential parallel with the recent mortgage crisis which, if Governments hadn't stepped in, would have completely broken the banking system. There we had people taking out large loans, because they felt entitled to something they felt they needed but couldn't afford; that coupled with easy access to credit pushed prices up and left people with crippling debts they couldn't afford and an asset that wasn't worth what they paid for. While there are greater safeguards in relation to paying back student debt are they sufficient to ensure the same thing doesn't happen.
The government is going to sell the student debt, as it does now, to the financial sector. How confident is the government that will be good debt, that it will get paid back, and we are not setting the country up for another even bigger financial melt-down in the decades to come? What, if anything has the financial sector said to the Government about this?
Students As Consumers – Strengthening Students' Unions
When student tuition fees first came in one argument made was that they would empower students, as consumers, to demand better quality and better value for money from their courses. As an elected student union representative during those early years of tuition fees I and others had great expectations, however nothing really changed and the universities remained in a position of power over their students.
Is there a risk that as tuition fees get higher, rather than being empowered to challenge their universities, students will actually become a weaker influence as they become primarily concerned with keeping their heads down and getting a degree and less prepared to make a fuss for which they risk being personally persecuted.
When top-up fees were introduced the Office for the Adjudicator in Higher Education was introduced; why are there no steps being taken along with this latest hike in fees to further empower and protect students? For example:
Setting down minimum standards for university's internal complaints and disciplinary procedures. For example time limits for dealing with issues so that problems are dealt with in a timely manner and can if necessary be referred to OIAHE while there is still an opportunity to resolve them.
Strengthening Students' Unions, ensuring the Education Act is enforced, and ensuring the student union's views are heard at the all levels within institutions. As well as being key to empowering students, a strong students' unions can serve as the foundations of our democracy, and have immense value in offering experience of democracy to those studying in the UK from countries run by other systems of government.
I would like to see the OIAHE consider complaints not just from students, but from elected student representatives, either individually eg. on behalf of a course / department or from a students' union as a whole.
For a competitive market to exist, and that's the basis on which the Goverment's university fee hikes are based, I think there needs to be stronger systems in place to allow transfer between courses, and transfer between institutions mid-course. The effectiveness of the market depends greatly on customers being well informed. Students at university are clearly better placed than those considering applying to assess the value of what they're getting or being offered. (Within Cambridge this could enable transfer between colleges)
Whistleblowing policies ought apply to students as well as staff, so students highlighting poor/corrupt practices can do so without fear of personal retribution. (Cambridge University's Whistleblowing policy applies only to staff).
Value for Money Spent by Research Councils
Mr Willett's department is responsible for science funding distributed by the research councils. This means he's the right minister to ask about things like if their commitments to open access publishing are being effective enough, fast enough, and why the government doesn't simply demand that all academic papers produced as a result of publicly funded research be published in in a freely accessible manner.
Following my own personal experience I've made a number of suggestions to the Biotechnology and Biological Sciences Research Council which would save money and result in more qualified people being produced for the funding put in by the taxpayer. I find it astonishing that the BBSRC are happy to fund students and post-docs in a department without a functioning biological safety management system – leaving the individuals concerned with a choice of either twiddling their thumbs at tax-payers' expense of breaking the institutions' rules, and in some cases the law. That the research councils never seek feedback from those they fund (only those heads of department etc. through whom the funding is distributed) is surely leaving them without a large amount of key information they could use to spend their funds more efficiently. The BBSRC doesn't even know how many of those it awarded a postgraduate studentship to graduated with a PhD. They just throw the money out with paying no attention whatsoever to how it is spent.
Meritocracy and Access to Professions
If I was the Minister facing questions about a proposed hike in undergraduate tuition fees, I might try and cite the USA as an example of where high fees for university education, in association with bursaries provided by the institutions is already in action. One big problem there is, as here, those hit the hardest are not the richest or the poorest, but the vast majority in the middle. Middle income parents have to spend a lot of effort saving up for their children's education. Those without supportive parents do not get the opportunities available to others.
In the UK at the moment we have a big problem in that access to many professions is not meritocratic. This devalues education. I think we already have a real problem, which is only going to get worse, many of those who are now working in a wide range of public and private sector professions have had to take advantage of dodgy practices such as work experience arranged by a parent, or parent's contact; and often long periods of unpaid work to get in. There are legitimate routes which don't need a tolerance of large debts, or family help, eg. working as a teaching assistant as well as obtaining a teaching qualification in order to land a job, but they're few and far between especially again for those from middle income backgrounds who're not eligible for special "access" schemes.
I think we have a long way to go remove the corruption and exploitation currently involved in entry to many UK professions.
Post-Study Work / Visa Extensions
I listened to Minister Willetts giving evidence to the Home Affairs Select Committee on the 3rd of March 2011. He was questioned on the Government's policy of stopping / deterring students from working in the UK once they have finished studying. While he didn't give a passionate defence of the policy, he did express agreement with it.
I understand that two thirds of non-EU immigration into this country is comprised of students, and we as a country certainly can't afford to support those people staying here after their degrees if they want to rely on the state. I do think though, that as a country we're missing out on benefiting from the skills of a lot of talented people if we take too-harsh a line chucking people straight out the country when they've finished studying. We also risk making the UK a less attractive place to come and be a student in the first place (though Willetts told the committee application numbers were holding up despite the policy). I would particular like to see us be less harsh and unfriendly to those completing postgraduate courses in the UK. MPs raised the good example of MBA students from the world leading Cass Business School who wrote to the committee to make clear the opportunity to work in the UK after their course was a key part of its attraction.
From my own personal experience I've seen those finishing PhD research at Cambridge rapidly chucked out of the county; and or subjected to very large fees, and delays and hassle trying to extend visas, either to conduct further research or moving to private sector jobs. I think we as a nation could be more welcoming and ought not treat some of these top-class academics so badly, so quickly.
UK Science Funding Spent via the European Union
I am baffled by why we spend some of our research science funding via the European Union. This appears to me to have the effect of filling research laboratories with under qualified (in terms of ability and experience if not paper qualifications) individuals from Eastern Europe apparently being shifted around the continent in the interests of pursuing the "European project". It strikes me as being a kin to the USSR's policy, designed to strengthen its union, of giving free education to students prepared to leave their home countries for it. I don't think that any higher education funding, or particular research funding, should be being used in this way. Medical research should be focused on trying to help people lead happier and more healthy lives, not on trying to establish a European superstate.
There are of course scientific projects which benefit greatly from working together internationally, such as the ITER fusion reactor, but they are a world away from the social engineering the EU is spending vast swathes of our cash on.
The University of Cambridge Position
The University of Cambridge has been reported as saying:
Cambridge needs to balance its books [and] in that context the University welcomes the Government's decision to increase the maximum annual tuition fee to £9,000."
Is the minister aware that doesn't represent the views of all members of the University and there is in fact some confusion as to how this came to be the institutional view.
See also: Report of a University of Cambridge "Discussion" on the subject of Higher Education Funding – Tuesday, 18 January 2011
I plan to add updates below following the event with Mr Willetts