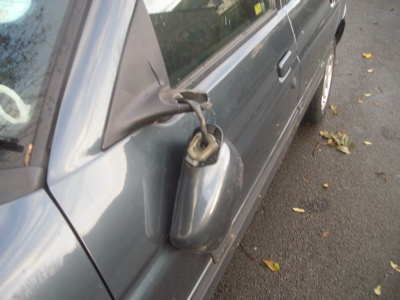 A couple of youths went on the rampage in Arbury in the early hours of Saturday morning. Around twenty cars were damaged, many with their wing mirrors smashed off, three had widows broken. The trail of destruction ran from Carlyle Road right down to Searle Street.
When I opened my curtains to look at the cause of the disturbance on the street, and hopefully prompt the perpetrators to move on, I was shocked when rather than flee they picked up a bin and tried to use it as a battering ram against my front door.
I was told by the police responding a dog unit was deployed to try and chase the youths, (I have made a FOI request to confirm this ) as I am not certain this wasn't just something the responding officers said in response to my suggestion they go and look for the offenders (rather than simply complete paperwork recording the damage which was what they appeared to be doing).
I have also asked the City Council to look at their CCTV footage from the Kingsway Flats at about 0400 on Saturday the 15th of November; and from Jesus Lock at about 0415. One of the youths is white with fair/blond hair. They were carrying pieces of wood – maybe baseball bats.
I was impressed and relieved that the police had enough common sense not to arrest me as I was out on the street by the time they arrived.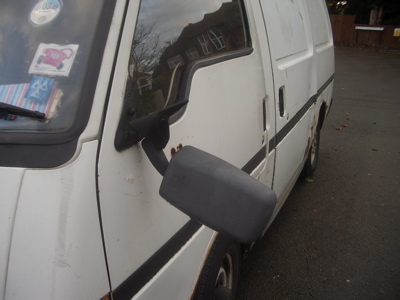 This incident comes a couple of weeks after a similar trail of destruction though the Riverside area which also resulted in many damaged cars.
Replacing wing mirrors on modern cars many of which have electronic, motorized and heated mirrors can be very expensive; this combined with the broken windows I believe will take the bill for the damage caused on Saturday morning well into the thousands, that's before the inconvenience gets taken into account.
We need the police to be working closely with residents. The police ought to be patrolling the streets at night, deterring burglary and events like this. Local councillors next have an opportunity set the local policing priorities, at the North Area Committee on 11th December, in Manor Community College, Arbury Road. Hopefully the policing agenda item will be taken at 1930. I have previously suggested that councillors removing burglary as a priority was a problem, as the additional patrols arising from that prioritisation no-longer occur in the area.