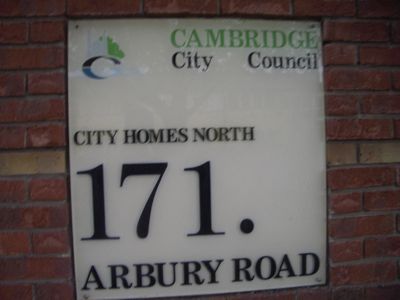 Cambridge's Locally Based Housing Offices Are to be Cut by the Lib Dems
At Cambridge City Council's annual meeting on the 27th of May 2010 Lewis Herbert the leader of the Labour opposition group on Cambridge City Council put the following oral question to the Executive Councillor for Housing Cllr Smart:
What recommendations will she be bringing forward as the Council's response to the national Government proposal to reform Housing Revenue Account funding and devolve real powers to the City Council to manage and develop council housing for Cambridge Residents?
Cllr Smart responded to say the honest and straightforward answer was: "I'm not sure yet". She said the answer was probably a "Yes, but…" but it was not yet known if the "yes" or the "but" was to be in the largest letters.
Cllr Smart said she needed to hear from tenant representatives on the housing management board and from the community services scrutiny committee and claimed to be surprised the Labour group were asking her for a decision before she's had a chance to listen to them as if the situation had been reversed they'd be complaining that the decision had been taken without consultation.
Cllr Herbert joked: "We'll have it both ways" and accepted the Executive councillor's position that she is still making her mind up. He used his follow up question to ask: "If she does decide to support this opportunity; will she fund building new council housing?"
Cllr Smart replied : "If the sums add up – yes."
She went on to say there's one sentence in the expanded coalition agreement which says they will review the unfair housing revenue account. Cllr Smart suggested the use of the word "unfair" indicates they're not intending to continue with the status quo. She said it was quite important to know if the deal will be as previous govt offered or if if would be tweaked at all as it is all finely balanced. She said how much grant (as a percentage) was on offer and how the national housing debts would be parcelled out to councils – including perhaps to councils like Cambridge which is currently debt free – were critical.
Cllr Smart said she thought the new government were probably waiting to see what consultations will bring up before deciding.
When pushed for a clear position on building new council houses Cllr Smart said: "I would prefer to" saying that she would like more council houses for those on the "needs list". She finished her remarks by saying: "We won't do it if we have to mortgage the mace".
See the other oral questions asked at the May 2010 full council meeting.