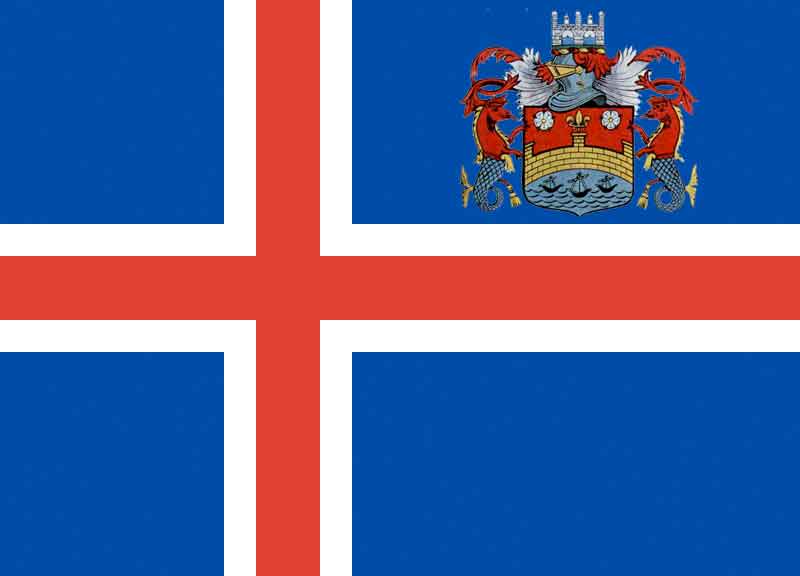 Its not often that one comes home from a Cambridge City Council North Area Committee to find a continuation of the same discussion on Newsnight. Prior to the meeting while councillors were waiting for a planning officer to turn up the leader of the council was showing his colleagues a print-out of a "league table" of public authorities with money at risk in frozen Icelandic banks from the BBC news website. He seemed happy with the council's mid-table ranking. Cllrs Ward and Nimmo-Smith were joking about the council's position with £9 million of public money at risk in Icelandic institutions; Cllr Ward said he would: "pay more attention when these things were discussed in future committee meetings", Cllr Ward also asked if he could join council leader Ian Nimmo-Smith and the council's head of finance David Horspool if they were to visit Iceland to decide which bit to annex on behalf of the City of Cambridge in lieu of any lost funds.
When the meeting was formally in session, Cllr Mike Todd Jones asked for a statement on the council's financial position with respect to Icelandic investments. Again the response was inappropriately jovial, while Cllr Nimmo-Smith was at first serious pointing to the council's statement on its investment position which he said was released at 13.30 earlier that day and noting the amount of money at risk, he moved on to joke about how it was an appropriate play on words for a bank in Iceland to be "frozen". This prompted County Cllr Hughes to give the meeting a lecture on how Iceland and Greenland got their names, pointing out Greenland was more icy and snowy than Iceland. Other councillors then weighed in suggesting that if Cambridge was going to annex part of Iceland we should choose a part with hot springs, Cllr Nimmo-Smith supported this idea, saying geothermal energy could come in useful in Cambridge, Cllr Armstrong warned that areas with hot springs often came with volcanoes.
Gallows humour or flippancy showing a disregard for their responsibilities?
It would be interesting to know how many councillors put their personal funds in Icelandic banks.
One number which has not received much attention is the total amount of cash investments Cambridge City Council Holds – £80 million according to the council's statement. While I applaud the council for running with a consistent surplus, there is still a question of why it is amassing such a pot of cash. Could some of it not be invested within the City itself?