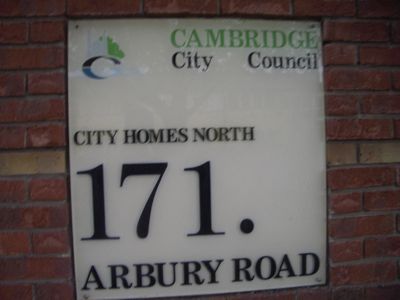 Currently Cambridge City Council currently hands over a large chunk of the rent income it gets from the city's council housing to the Government; supposedly to support the provision of social housing in other cities. In 2008/9 out of £27.1m of rent collected £11.9m was taken by the Government for supposedly for redistribution elsewhere. This drain on the city's resources makes it impossible for Cambridge City Council to provide the amount of social housing required in the city.
On the 5th of June 2009 John Healey was appointed Minister of State (Housing) at the Department for Communities and Local Government. On the 30th of June 2009 he issued a written ministerial statement announcing a review of council housing finance. He said:
Our consultation following this review will propose a devolved self-financing alternative to the current system. This would remove the need to redistribute revenue nationally, while continuing to ensure that all councils had sufficient resources. With these reforms, councils would finance their own businesses from their own rents, in exchange for a one-off redistribution of housing debt. By freeing councils from the annual funding decisions in the current system, this will enable councils to plan long-term and to improve the management of their homes, secure greater efficiencies and improve the quality of service to their tenants.
I am writing this while listening to MPs question the Secretary of State for Communities and Local Government in Parliament on the 7th of July 2009. MPs have obtained assurances from ministers that local councils will be able to keep their council house rents, and proceeds from sale of council housing. Ministers appear to me to be ignoring the previous announcement of a "consultation" and refreshingly just getting on with announcing what it is they plan to do. Ministers made clear that their intent is that: "from this point on councils will be better able to build in the manner that housing associations have been able to."
This is absolutely excellent news for Cambridge. I also think many of the changes are moving in the right direction for the country as a whole; the proposals include giving councils access to the same funds available to housing associations to build new homes. I think it is right that local councils ought be given the freedom to plan, in the long term, for social housing provision in their own areas and be given access to the funds they require. This raises the importance of electing good quality councillors capable of fulfilling their more responsible role. I hope that enabling local elected representatives to have more influence on their areas will encourage better people to stand.
See Also