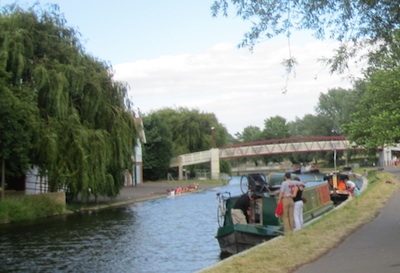 River Cam
The Conservators of the River Cam are to meet in Cambridge Guildhall at 0930 on Wednesday the 7th of December to consider a report prepared by consultants Ecorys Ltd at a cost of £27,963.
The report is on how the Cam Conservators might balance their budget in the future. A summary of responses to a consultation notes:
Free text comments revealed a strong view that Conservators should control their own costs in order to minimise any rise in fees.
The report makes no suggestions for any such savings and recommends increasing the various fees and charges the Conservators raise from river users, including adding a new additional charges for those organising events on the river. The report even suggests that the Conservators ought seek more money from local councils to fund its activities.
The report, like many of the Conservators' activities, doesn't look like good value for money to me. Much of the information isn not presented particularly clearly.
Despite only being responsible for a short stretch of river the Conservators spend over £200,000 a year on salaries for:
River Manager
Deputy River Manager
River Foreman
Deputy Foreman
River Bailiff
Residential boater Amy Tillson has calculated that the Cam is the most expensive waterway in the country for residential boaters, at £77/mile compared with £0.30/mile for a canal licence.
(The charge the city council makes for boaters to moor on the city's commons is a separate from the licence to use the river and does not go to the Conservators).
The Conservators are not an organisation made up of democratically elected representatives and despite their substantial public role are not subject to the Freedom of Information Act (neither have they made any voluntary commitment to comply with the spirit of the law). The lack of transparency about how the organisation is run is one of its key criticisms, along with its high costs.
Green Councillor for Abbey Ward, which has a substantial river frontage, has sought for a long period to become a Conservator but the city council voted against allocating her one of its seven places it allocates the body. Only two Cambridge City Councillors, one County Councillor and one South Cambridgeshire councillor are Conservators. (The list on the Conservator's website is out of date)
Much of the rest of the Conservators' website is out of date too, despite the excess staff. The latest news on the latest news page is a year old for example.
See Also